Join Now
Pure Inspiration Conditioner
Pure Inspiration Hair Conditioner by Innersense Organic Beauty provides a feeling of hydration and manageability to hair, yet it's lightweight enough to use every day. Shea butter gives a softened feel, while oat kernel adds a feeling of moisture and strength to hair, improving the look of elasticity and diminishing the appearance of frizziness. Orange flower oil leaves hair feeling strengthened and resilient, with a look of beautiful shine.
Pure Inspiration is a lightweight infusion of organic and biodynamic ingredients specifically chosen to give hair a nourished feel. Lavish your locks with vitamins and minerals from nature that make hair feel moisturized and strengthened. Lightly scented with exotic frangipani and blended with love.
HOW TO USE IT
Smooth on conditioner, with special attention to the ends, and leave on while you complete your shower ritual. Rinse.
INGREDIENTS
Superpower Ingredients
Aloe Vera, Cranberry Seed Oil, Pumpkin Seed Oil
Full Ingredient List
Water, Aqua- EAU, Behentrimonium Methosulfate, Cetearyl Alcohol, Glycerin, Stearalkonium Chloride, Aloe Barbensis (Aloe Vera) Leaf Juice*, Caprylic/Capric Triglyceride, Butyroseperum Parkii (Shea Butter)*Sodium Benzoate, Oryza Sativa (Rice) Bran Oil*,Persea Gratissima (Avocado) Oil*, Cocos Nucifera (Coconut Oil)*, Hydrolyzed Quinoa, Hydrolyzed, Rice Protein, Camerllia Sinesis (Green Tea) Leaf Extract*
*Organic
ABOUT THIS BRAND
Innersense was founded on the belief that we are all reflections of our inner world. After their first born daughter was diagnosed with a rare genetic disorder, beauty industry veterans Greg and Joanne Starkman sought counsel to help navigate the unchartered territory of raising a child with a disability. Their most reassuring advice was simply, "trust your inner sense." Today, through the vehicle of organic beauty, they inspire customers all over the world to trust their inner wisdom, the greatest source of enduring happiness and peace. Innersense was formulated for daily ritual. Each organic hair product delivers beauty without compromise; salon-quality results without any of the harsh or toxic ingredients commonly found in traditional salon products.
With a commitment to complete ingredient transparency, Innersense is formulated with the highest regard for customers, environment and planet. Using organic, wild-harvested and biodynamic plant ingredients, the organic hair care collection is free of sulfates, ethoxylates, petrochemicals, formaldehyde compounds, PEGs and phthalates and made without artificial color and fragrance, GMOs, gluten and parabens. Innersense is also a 1% For the Planet Company, a certified green company and a compact signer of the Safe Cosmetics and Truth in Labeling Acts.
Reviews
Customer Reviews
Write a Review
Ask a Question
03/02/2021
Emily

Mexico
Awful Experience with this Product
This has been the worst experience I have ever had with a shampoo and conditioner. The shampoo makes my hair so dry and tangly. I have to actually use a comb in the shower to get this conditioner in after using the shampoo. My hair is is full of knots after shampooing. I have left the conditioner on for 10 minutes one day hoping it would help my hair out, but it still feels like straw after using it. One day i mixed this product with the hair mask to see if that would help, nope. Still straw like hair. My hair is so dry that i can even get a round brush through it to blow dry. One of the worst expensive mistakes I have ever made. I have fine, color treated hair. I went to Innersense website first before ordering this product to make sure this is the one I should get. Does not work for me. I have tried this for a whole week just to make sure it wasn't a one off. I ended up putting in soooo much hair oil serum today to be able to sort of make it feel soft.
04/14/2021
Beauty Heroes®
Thank you for taking the time to share your experience, Emily. Innersense offers three different shampoo and conditioner options to suit different hair types. Our team would love to have the opportunity to provide a personal hair consultation to help you find the right combination of Innersense products to meet you hair needs. Our Customer Care Team has been in touch and would love to be able to assist.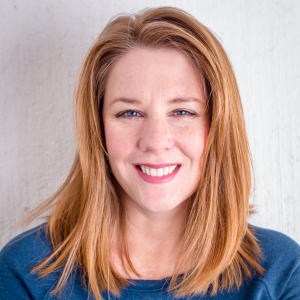 S
04/17/2021
Shae

United States
Nice Lightweight Conditioner
When we moved into our historic home I discovered the joys of dealing with old, narrow pipes. You cannot rinse any kind of cream or oil down without them clogging. I switched to a leave-in conditioner years ago (currently using the Innersense Sweet Spirit Leave-In) but needed something extra once in a while, so was glad when I found this brand. This is light enough that I can still use the leave-in conditioner with it, and it doesn't clog my tub. This is a lightweight daily conditioner so if you have dry hair, this probably won't be nourishing enough for your needs. This isn't meant to be a hair repair product but I find it does provide enough moisture to allow the brush to glide through and keep the static at bay throughout the day. I live in the desert where it's a pretty dry climate. When I need something extra every once in a while, I will use a hair mask or mayonnaise, which I've found to be quite effective at adding moisture when my hair is really dry. I'm knocking off one star because Innersense products are pricey. I don't think shampoo should be that expensive.
04/23/2021
Beauty Heroes®
Hi Shea, We love that we were able to help you discover the Pure Inspiration Conditioner from Innersense! Thank you for sharing, we love all things Innersense : )
06/30/2022
Melissa R.

United States
Perfect for oily hair!
I've been exclusively using Innersense products for the past 4 years and I can't say enough good things about them! Yes, you do have to find your perfect combination, and yes, that can take time and money, but once you do, you will love your hair and save $ in the long run. This shampoo is the lightest as far as moisture in their line. I tried using it but it didn't work for my hair (I needed more moisture). I gifted it to my mom who has very oily hair, and she adores it! Her hair actually says clean longer now. The conditioner was also too light for me, but I use it as a cowash when I end up washing my hair daily. Unless you have oily hair, I would recommend starting with their Color line shampoo and conditioner.
06/30/2022
Beauty Heroes®
Thank you for this wonderful review! We adore Innersense and are so glad that you have found a routine that works for your hair! We love that you passed this along to your mom and it has been working so wonderfully for her!