Join Now
Wide Paddle Hair Brush
"This is the only brush that doesn't FLUFF my hair, it detangles but doesn't snag or pull. It feels great on the scalp, like a finger massage."
- Morgan
This hair brush is designed to massage and gently stimulate the scalp without damaging follicles. The length of the pins are designed to penetrate and support all hair types and textures. The pins also absorb oil while the hornbeam wood works like a sponge to absorb excess sebum.
HOW TO USE IT
Gently brush through hair in upward and downward motion.
INGREDIENTS
Full Ingredient List
These hair brushes are all-natural, biodegradable, cruelty-free, and sourced from 100% Ash Wood from France with Hornbeam wood pins.
ABOUT THIS BRAND
Josh Rosebrook brings a refreshing, holistic approach to skin and hair care, always returning to the universal truth that our bodies know how to heal themselves. Josh Rosebrook has become a household name in green beauty circles for delivering consistently high-quality products that support the skin by first addressing inflammation, the root cause of premature aging. Additional antioxidant protection and collagen-boosting phytonutrients from plant synergies are masterfully blended into each formulation to deliver peak performance and lasting results. Josh works with a team of phytochemists and herbalists who understand the power of plants to return the body to a state of optimal balance. His line has a distinctly universal appeal that transcends skin type, age, and gender. Guided by a passion for skin and hair care education, Josh uses his brand as a platform to teach us about the true power of plants to support our total skin, hair, and body wellbeing. Please note, Josh Rosebrook products are excluded from promotions including the Beauty Heroes member discount.
Reviews
Customer Reviews
Write a Review
Ask a Question
10/14/2021
Laura L.

United States
All due credit
JR products often don't work for me, but this is an excellent product that I could not resist buying. I wanted a new paddle hairbrush and was intrigued by this one. I expected it to be just a tad larger, but it is an excellent brush (and more portable at this size anyway). I am obsessed with the wood pins. The have a delightful vanilla-like scent. As the other reviewer notes, the pins provide a massage-like feeling and a smoothing effect. Many paddle brushes cause hair to become static-y or volumized. I have another brush with boar bristles that is good for that. I wanted something that would straighten and smooth along with a hair dryer, and this works beautifully. I was replacing a plastic brush that was highly rated, but began losing pins shortly after purchase. This one is very sturdy so far. The carry bag is useful to keep the brush safe and clean when traveling. A very good value!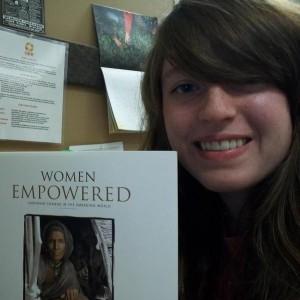 M
06/28/2021
Morgan

United States
Perfect brush
I have tried several wood pin and boar bristle brushes, as well as a vinyl pin and boar mix. This is the only brush that doesn't FLUFF my hair, it detangles but doesn't snag or pull. It feels great on the scalp, like a finger massage, and let me tell you .... I've ripped wooden pins out of brushes with detangling my hair, but this brush is also ridiculously sturdy in addition to being technically the best designed brush I've ever used.
07/11/2021
Beauty Heroes®
Such a stellar review of the Josh Rosebrook Wide Paddle Brush, Morgan! Thank you so much for sharing your experience!