Join Now
Dewy Facial Mist
"I absolutely love this mist. It makes me look forward to every spritz. "
- Jennifer B.
de Mamiel's Dewy Facial Mist has been dubbed a "serum in a mist" due to its potent phytonutrient density and its lasting effect of dewy looking skin. It delivers an instant feeling of soothing hydration, while powerful antioxidants, superoxide dismutase, and hyaluronic acid, lend a protective feel. Packaged for spray-throughout-the-day convenience.
HOW TO USE IT
Use any time of day! This hydrating face mist is ideal to give an invigorated feel to the skin in the morning or to make tired skin feel energized as the day wears on. Spray over makeup for a revitalized look before a night out.
Contains rose quartz, please shake before use.
INGREDIENTS 
Superpower Ingredients
Aloe Vera, Blue Tansy, Cucumber, Hyaluronic Acid, Persian Rose, White Oak

Full Ingredient List
Rosa Damascena Mill (Persian Rose) Flower Water*, Aqua/Water/Eau, Citrus Aurantium Amara (Neroli) Flower Water*, Arundinaria Gigantea (River Cane Bamboo) Ferment Filtrate, Aloe Barbadensis (Aloe) Leaf Extract, Sodium Hyaluronate (Hyaluronic Acid), Quercus Alba (White Oak) Bark Extract, Pisium Sativum (Pea) Peptide, Linseed Glycerides, Olive Glycerides, Almond Glycerides, Borage Seed Glycerides, Alpha-Glucanoligosaccharide (Prebiotic), Leuconostoc/Radish Root Ferment Filtrate, Lactobacillus (Probiotics), Paeonia Offcinalis (Peony) Flower Extract*, Pelargonium Graveolens (Rose Geranium) Leaf Oil*, Rosa Centifolia (Wild Rose) Flower Extract*, Superoxide Dismutase, Cucumis Sativus (Cucumber) Fruit Extract*, Tocopherol (Vitamin E), Santalum Yasi (Yasi Sandalwood) Wood Oil, Polymnia Sonchifolia (Yacin) Root Juice*, Pelargonium x Asperum (Geranium) Leaf Oil*, Glycerin*, Maltodextrin, Sorbic Acid, Tanacetum Annuum (Blue Tansy) Oil*, Tilia Cordata (Linden Blossom) Flower Oil*, Citrus Aurantium Var. Amara (Neroli) Flower Oil*, Jasminum Grandiflorum (Jasmine) Flower Oil*, Silica (Rose Quartz) Powder, Benzyl Alcohol, Salicylic Acid, Polyglyceryl-4caprate
Bespokely Botaniques, Created From Flower And Environmental Essences: LightBringer Essences Alpine Meadow (Self Heal, Le jardin des alpes, Campanula Rotundifolia (Harebell), Aster Alpinus (Alpine Aster), Parnassia Palustris (Grass of Parnassus)
*Organic
ABOUT THIS BRAND
How do we live with stress with ease? Annee de Mamiel's life work is to help provide an answer to this question. As a doctor of Chinese Medicine, Aromatherapist, Esthetician, "wellbeing artisan" and Founder of her namesake brand, de Mamiel, Annee understands that while a stress-free life is not realistic, forming a healthy relationship with stress is. Since stress can negatively affect the skin in many ways, she has developed a holistic approach to balanced skincare to addresses stress on every level: physical, chemical, and emotional. After years of hands-on R&D in her treatment room, patients began to see undeniable results and Annee quickly became one of the most in-demand holistic estheticians in her field. In 2013, Annee and her husband Chris launched de Mamiel skincare to share her gifts with a broader audience. With two ranges - Botaniques to address everyday emotional stress and Atmospheriques to combat environmental stress on the skin and body - de Mamiel is the solution for stressed skin.
Since their inception, de Mamiel has grown, but each oil, mist, balm, and elixir is still made by hand with ingredients sourced directly from independent farms in Australia, their native land, South Africa, and Morocco. Annee and Chris study and test each ingredient and each formula for maximum vitality, then employ their unique process of mindful formulation with music, intention setting, meditation, and chanting, to ensure its highest vibration. 
Reviews
Customer Reviews
Write a Review
Ask a Question
04/23/2021
Evelyn

United States
I love the smell
I absolutely love the way this product smells. I buy it on repeat and look forward to when I spray it on my face at night. It is a bit pricey which is why I only use it at night but of all my face and body potions, it absolutely wins for smell. Skin feels hydrated after use. I've never tried it on top of makeup.
05/05/2021
Beauty Heroes®
Hi Evelyn, We are so happy to hear that you love the Dewy Facial Mist and that you use it in your nightly ritual! Thank you for sharing : )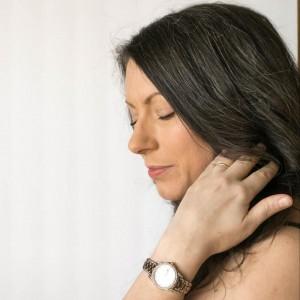 JB
08/06/2021
jennifer B.

United States
Most amazing Aroma!
I absolutely love this mist. It makes me look forward to every spritz. It smells simply amazing