Join Now
Dragon's Blood BHA Cleansing Oil
Lovinah's Dragon's Blood BHA Cleansing Oil is infused with lycopene, double encapsulated salicylic acid, and nourishing oils to deeply hydrate the skin while leaving the skin feeling clean without an oily residue or feeling stripped of its natural oils. This gentle cleanser is specially formulated for even the most sensitive skin, to lightly exfoliate and help keep blackheads and dead skin cells at bay. The encapsulated salicylic acid helps fight breakouts for the appearance of clearer, softer skin. It helps to soften impurities for easier removal, removes daily pollution and debris, and leaves the skin feeling hydrated and nourished.
HOW TO USE IT
Dispense this nourishing cleansing oil into the palm of the hand and thoroughly massage onto dry skin focusing on any problem areas around the nose, forehead and on cheeks. Wet your hands with lukewarm water and massage for thirty seconds more. Rinse thoroughly with lukewarm water.
INGREDIENTS
Superpower Ingredients
Cloudberry Seed, Guava Seed, Lingonberry, Lycopene, Milk Thistle, Salicylic Acid, Tomato Seed
Full Ingredient List
Silybum Marianum (Milk Thistle) Seed Oil, Raphanus Sativus (Radish) Seed Oil, Crambe Abyssinica, Solanum Lycopersicum (Tomato) Seed Oil, Psidium Guajava Seed Oil, Cloudberry (Rubus Chamaemorus), Vaccinium Vitis-Idaea (Lingonberry) Seed Oil, Chokeberry (Aronia Melanocarpa) Seed Oil, Momordica Cochinchinensis (Gac Seed) Oil, Croton Lechleri Resin Extract, Tetrahexyldecyl Ascorbate, Polyglyceryl-3 Palmitate, Polyglyceryl-4 Oleate, Polyglyceryl-5 Oleate, Salicylic Acid, Tocopherol (Vitamin E), Lithospermum Erythrorhizon (Gromwell Root Extract), Solanum Lycopersicum (Lycopene) Fruit Extract
ABOUT THIS BRAND
Lovinah is a celebration of sacred beauty and healing herbal traditions and botanical remedies used in Africa to address skin problems with a twist of modern technology. Lovinah offers a range of plant-powered products that address hormonal challenges, premature aging, and visibly improve the complexion. Each product is rich in beautiful history and slowly crafted in micro-batches with potent botanicals. 
Joy Ekhator is the founder of Lovinah and growing up in a traditional African home in her native Nigeria, she experienced the healing powers of mother nature through her grandmother who was an herbalist, traditional doctor, bonesetter, and midwife. It was through the ancient African knowledge of plants passed down to her, that she was able to heal her own skin conditions after having three children in three years while working full-time as a computer programmer leaving her with a hormonal imbalance, weight gain, and cystic acne. Her interest in the connection between the mind, body, and soul bring Lovinah clients a well-balanced experience, and an opportunity to experience her personal perspective on skincare and scientifically advanced beauty rituals.
Reviews
Customer Reviews
Write a Review
Ask a Question
05/01/2021
Shoshana

United States
Fantastic cleanser
I love everything about this cleanser- the scent, how it cleans off all of my makeup and sunscreen and leaves my face feeling soft and hydrated. I highly recommend.
05/05/2021
Beauty Heroes®
Hi Shoshana, We are so happy to hear that the Cleansing Oil is a hero product for you! We love everything Lovinah makes, thank you for sharing!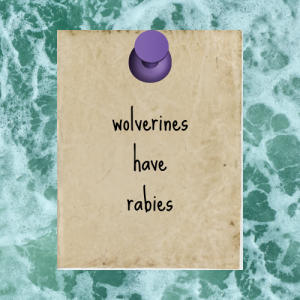 PH
07/24/2021
Peri H.

United States
Perfection
To be honest, I didn't really like cleansing oils before this. But this is perfection ... texture, scent, ability to clean my makeup off ... and bonus, my skin (prone to breakouts) just loves this. I let some of my friends try this, too, and everyone loved it. Feels indulgent but is a real workhorse!
07/25/2021
Beauty Heroes®
Thank you for sharing your experience with the Dragon's Blood Cleansing Oil! We are thrilled to hear that your skin, and your friends, are enjoying it!
06/08/2021
Dustin S.

United States
Great Cleansing Oil for Dry, Acne Prone Skin.
I am obsessed with Double-Cleansing and have tried a majority of the Clean cleansing oils out there. I love Lovinah's unique formulas and the idea of Salicylic (an Oil-soluble ingredient) in an oil-based formula. I have dry, acne-prone skin and can't always use the active ingredients beneficial for acne, without drying my skin out and making the inflammation worse. I have noticed an improvement in my skin's congestion, and as long as I don't use it every night, I don't notice it contributing to any dryness. Love the texture and scent of the oil, it is a light berry scent. I will probably repurchase and use it when my skin is feeling congested, but can't handle more intense treatments and cleansers.
06/16/2021
Beauty Heroes®
Hi Dustin, We are glad to hear that you are enjoying the Cleansing Oil from Lovinah! We love a double cleanse as well : )