Join Now
Green Leaves Face Balm is a light-weight, waterless balm that works to heal and prevent the look and feel of acne with thyme, smooths and revitalizes the skin with rosemary verbenone, regulates the look of oil production with clementine leaf and coconut oil, and reduces the appearance of aging with lavender and violet. This balm is perfect for any skin, tailored to combat acne-prone skin.
HOW TO USE IT
Apply day and night onto freshly cleansed skin, all over the face or just on the oily or acne areas, or use as an acne spot treatment.
INGREDIENTS
Superpower Ingredients
Coconut, Jojoba, Rosemary, Thyme, Violet
Full Ingredient List
Virgin Cold-Press Unrefined Cocos Nucifera (Coconut) Oil*, Virgin Cold-Press Unrefined Golden Simmondsia Chinensis (Jojoba) Seed Oil*, Rosmarinus Officinalis Ct. Verbenone (Rosemary) Oil*, Thymus Vulgaris Ct. Linalool (Thyme) Oil*, Hexane-free Viola Odorata (Violet) Leaf Absolute*, Lavandula Angustifolia (French Lavender) Oil**, Citrus Clementine Leaf Oil*, Ocimum Sanctum (Holy Basil) Oil*, Rosmarinus Officinalis (Rosemary) Leaf Extract
*Organic
*Wildcrafted
ABOUT THIS BRAND
From a college fascination in Poland to self-education in aromatherapy and beauty products in the US, Ava Zhan built Earthwise Beauty to satisfy her desire for sustainable and pure products that mainstream brands weren't offering her. Earthwise Beauty grew from a New York City apartment where Ava was enamored with creating potions and concoctions for herself and coworkers to today's ethereal brand based in the Pacific Northwest.
Earthwise Beauty prides themselves on their partnerships with organic gardeners, two beekeepers, and a handful of essential oil and hydrosol distillers to create environmentally conscious products while ensuring fair trade practices. Ava continues to explore new ways to develop her brand and has enjoyed increasing her experimentation with her organic sustainable beauty products by featuring flower and gem essences to enhance the inherent properties of the ingredients.
Customer Reviews
Write a Review
Ask a Question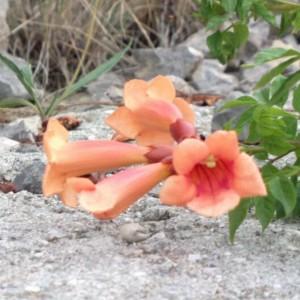 L
10/11/2021
Larisa

Russia
My favorite balm
Green Leaves Face Balm is my love, which is really a heroic brand. It's amazing that Green Leaves Face Balm is so great: having a delicate and melting texture. charming smell. My skin is quite literally eating it and becoming soft, impregnate and full. I don't have a problem with acne, my skin is more dry. However, the balm is greatfully taken by my skin, making it wet and filling it during the day.Certainly, at the moment Green Leaves Face Balm is my number one.
10/14/2021
Beauty Heroes®
We love the term 'Heroic Brand' and happy to heart that Earthwise is that for you! Everything they create is so special and we are so happy to hear Green Leaves Face Balm is working so well for you!