Join Now
Organic Cotton & Bamboo Cleansing Cloth
"I have used it every day with my oil cleanser. It's so soft and easy to wash"
- Regina B.
Great for a no-waste lifestyle, this Ikeuchi Organic Compostable Facial Cleansing Cloth is made with eco-friendly bamboo and organic cotton, and is woven with wind-generated electricity. The yarn is dyed and woven into subtle wave graduations inspired by the Seto Inland Sea. Hang this colorfast wash towel by the loop in high use places, such as your bathroom. This organic cotton towel is the perfect size for wiping away impurities after a thorough facial cleansing.
HOW TO USE IT
Use cloth to gently remove makeup or your cleanser of choice.
INGREDIENTS
Superpower Ingredients
Bamboo, Cotton
Full Ingredient List
Eco-friendly Bamboo and Organic Cotton Fiber
ABOUT THIS BRAND
Ikeuchi Organic is a total organic textile company, making textiles with the utmost safety and minimal environmental burden. The Japanese-based company uses non-genetically modified seeds on farms in which agricultural chemicals and chemical fertilizers have not been used for at least 3 years. Ikeuchi cotton is fair-trade and certified organic cotton that's passed strict EU accreditation criteria involving a review of conditions from the fields through spinning factories and even the working conditions of producers.
Reviews
Customer Reviews
Write a Review
Ask a Question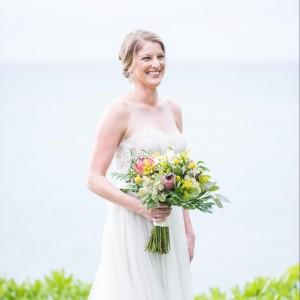 LH
07/04/2021
Lauren H.

United States
I have... too many. Don't judge me.
These washcloths are fantastic. I've tried to think of how best to describe them, but they are so unique. They are incredibly soft, but not bulky. They seem to have a lower pile and are less dense than a terry cloth towel so they aren't nearly as bulky and are much easier to work with. Yet they have a higher pile than a microfiber towel and are much softer. I have no idea how they make these little washcloths, but I've never found any as good as these. They are great for removing facial masks and oil cleansers and steaming your face. They never feel rough on my skin and make my skincare routine feel like a even more of a treat. Love them!
07/11/2021
Beauty Heroes®
Thank you for sharing about your experience with the Ikeuchi Cloths Lauren! We agree, they are something special!
06/15/2021
Regina B.

United States
I love it
I have used it every day with my oil cleanser. It's so soft and it's easy to wash
06/18/2021
Beauty Heroes®
Hi Regina, We love that these cleansing cloths have been added to your everyday routine! Thank you for sharing!
Love!
You might be thinking "Why should I pay $10 for a washcloth??" well I'm here to tell you this washcloth is totally worth the $10. In fact, I wish they sold a multipack. I have very reactive sensitive skin with rosacea/redness and aging concerns. Previously having tried every kind of muslin face cloth, linen face cloth, microfiber face cloth etc. and found them too harsh for my face this face cloth was my last resort. I think the fact that it is a bamboo and cotton blend help to add to the softness. But don't be fooled! Just because this is super soft does not mean that you will not get any exfoliation effects from it. This wash cloth will definitely help slough away dead skin but in a gentle fashion. Washes up easily, dries fast, gentle on skin. What's not to love?