Join Now
Lemon Body Potion
"The scent complexity is unique and powerful, but I also appreciate how light and not overpowering the concentration is, making it beautiful to wear at anytime and place. "
- Abs
Use this intensively hydrating potion daily. Packed with calming, restoring, and relaxing ingredients to hydrate dry skin that has been depleted by stress and environmental toxins and sensitive skin conditions. The fresh lemon aroma is very uplifting and perfect for morning routines. Included is the ingredient Amalaki, which is high in Vitamin C. It's a rejuvenating herb that has high anti-inflammatory properties.
Note: KHUS KHUS decadent waxes, potions and balms can melt if left in heat over 70 degrees but will return to the desired consistency in an ideal environment. Getting these products back to their ideal consistence is an easy fix, refrigerate and use caution upon opening, it's the nature of nature. 
HOW TO USE IT
Apply to your body anytime throughout the day.
INGREDIENTS
Superpower Ingredients
Amalaki, Bulgarian Rose, Champa Flower, Lemon, Moringa Oil,
Full Ingredient List
Moringa Oleifera (Moringa) Butter, Bulgarian Rose, *Emblica Officinalis (Amla) Oil, *Citrus Limon (Distilled Lemon), Hippophae Rhamnoides (Sea Buckthorn), Michelia Champaca (Champa Co2), Santalum Austrocaledonicum (New Caledonia Sandalwood), Sambucus Nigra (Elderberry) Fruit Extract *Organic
ABOUT THIS BRAND
After 5+ years of travel, study and practice, Kristi Blustein earned certifications as an Ayurvedic Health Practitioner, Master Herbalist, Aromatherapist, and Yoga Teacher for good measure. But her 'aha' moment came later, during her morning Abhyanga routine. A lightbulb switched on and she saw how it was all connected through Ayurveda, the foundation to building and strengthening our immunity shield. Kristi's unconventional interpretation of plant medicine led her to create KHUS + KHUS Modern Herbal Fusion, a unified, holistic skincare line of hybrid philosophies, rooted in the fundamental belief that botanicals work within the body through the bloodstream and nervous system to deliver specific results, as well as broad benefits. Unique plant combinations are KHUS + KHUS' signature, resulting in aromatic and textural profiles that are completely unique. An expert by anyone's standards, Kristi is guided by her motto: 'love is the healing force, plants are the vehicles.'
Reviews
Customer Reviews
Write a Review
Ask a Question
01/04/2022
Abs

United States
A grounding experience
The lemon body potion truly made me discover how much I can enjoy a citrus scent. It is not just a bright, refreshing lemon, but there is something so grounding and earthy to it, and I really appreciate the dimension; I believe it comes from the sandalwood present in the ingredients as well as maybe the rich, warm champaca flower. The scent complexity is unique and powerful, but I also appreciate how light and not overpowering the concentration is, making it beautiful to wear at anytime and place. It is particularly great to relax with before bed. The formula itself is also incredibly emollient and rich once you crack into it. It is great on the body but also has been superb as a hand moisturizer with the cold air out side, forced heat inside, and of course just the toll our hands can take on the daily. It is a pleasure to use and massage in and will help the skin wherever you put it.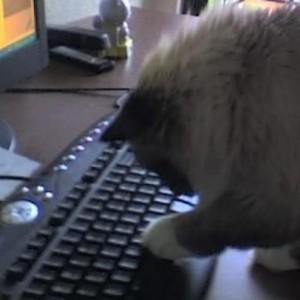 TF
03/12/2022
Tamara F.

United States
Lemon Dreams
I had this in my basket for weeks, waiting for payday so I could click the Checkout button. Not at all disappointed! I put this on after my morning shower and feel the moisture all day. I use it before bed some nights, and I feel I sleep better in the scent of lemon and wake up feeling great.