Join Now
Aura Phyto Brightening Serum
"I've been REALLY enjoying this product and find myself reaching for it consistently (morning and night). I notice an overall glow and brightening which I miss when I swap this out for another product! Will repurchase!"
- Yerah
Created as your ideal pre and post sun treatment, Aura is designed to provide long term support to create your best skin at again age. A high level of pomegranate extract for highly bioavailable antioxidants with fermented wasabi extract and Sodium Ascorbyl Phosphate to provide powerful antioxidant support. These powerful antioxidants are paired wroth coenzyme Q10 to help improve the appearance of firmness and to help maintain that youthful glow.
HOW TO USE IT
Gently spread over face and neck after cleansing and toning. Follow with moisturizer and SPF.
INGREDIENTS
Superpower Ingredients
Acai, Baobab, Bearbeary, Burdock, Clary Sage, Cranberry, Roobios, Rose
Full Ingredient List
Aqueous Infusion Of Aspalathus Linearis* (Rooibos) Leaf, Arctium Lappa* (Burdock) Root, Glycyrrhiza Glabra* (Licorice) Root, Lycopodium Clavatum (Club Moss), Calluna Vulgaris* (Heather) Flowers*, Tilia Europaea* (Linden) Leaf/Flower, Gentiana Lutea* (Gentian) Root, And Arctostaphylos Uva Ursi* (Bearbeary) Leaf, Rosa Damascena* (Rose) Distillate Water, Leuconostoc/Radish Root Ferment Filtrate, Sodium Ascorbyl Phosphate, Euterpe Oleracea (Acai) Fruit Oil, Vaccinium Macrocarpon* (Cranberry) Seed Oil, Adansonia Digitata* (Baobab) Seed Oil, Cetearyl Wheat Straw Glycosides And Cetearyl Alcohol, Lactobacillus/Wasabi Japonica Root Ferment Extract, Cannabis Sativa* (Hemp) Seed Oil, Punica Granatum (Pomegranate) Extract, Ubiquinone (Coenzyme Q10), Soy Lecithin*, Populus Tremuloides (Aspen) Bark Extract, Xanthan Gum, Citric Acid, Gluconolactone, Salvia Sclarea (Clary Sage) Essential Oil
ABOUT THIS BRAND
Rooted in plant science, Blissoma utilizes whole-plant extracts and rejuvenating phytobotanicals to help change the health of the skin. Blissoma products are designed to restore skin to balance through the sacred relationship between plants and people. The first touch will envelop you in blossom, berry, bark and root. Blissoma uses freshly made extracts to offer a higher, more complete level of phytonutrients while combining cutting edge chemistry with traditional herbal knowledge for the best of both worlds.
Reviews
Customer Reviews
Write a Review
Ask a Question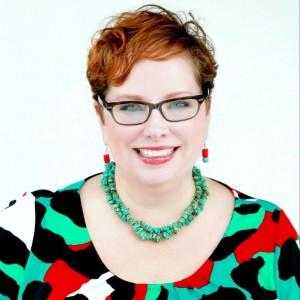 K
05/15/2021
K

United States
Not a hit for me
This one wasn't a hit for me or my skin. I personally found it very drying to my facial skin to the point I was getting little flakes. I was using it twice a day and then went down to once a day. I didn't like the smell but it dissipated quickly so I won't count that. The liquid is a mustard color and I felt like it tinted my skin slightly but didn't look wrong or bad. What I didn't like about the tint was that when I wore it at night it rubbed off onto my white pillowcases so be warned about that. Maybe it was only meant for day use because of that fact.
06/08/2021
Beauty Heroes®
Hi K - Thank you for taking the time to review Aura. I'm so sorry to hear you found it drying. It's packed with amazing plant actives and we haven't heard that before, but for some reason it's not working for your skin. If you still have it, we recommend adding a drop of your favorite face oil to give it a little bit more structure and nourishment. The formula is so good - we'd love for you to be able to continue to use it as a brightening antioxidant serum + booster. Feel free to email our beauty and wellness educator team at hero@beauty-heroes.com - we're always here to help!
06/21/2021
Yerah

United States
Glowing Results
I've been REALLY enjoying this product and find myself reaching for it consistently (morning and night). At first, I had to play around with it a bit because I didn't understand how to incorporate it into my current routine. I find it works best layered over an essence or serum. I press a pump of it into the palms of my hands and then press onto my face and neck. I finish with a moisturizer... actually two layers of moisturizer, as my skin is on the drier side. This product has an interesting color (which I found doesn't discolor in anyway) and smell which I now appreciate because I understand the incredible ingredients used. In my culture, we eat burdock but I never saw it in skincare before! I notice an overall glow and brightening which I miss when I swap this out for another product! Will repurchase! I am curious to try the other products in this line, as well! Thank you BH for featuring this. I don't think I would have tried this on my own.
06/24/2021
Beauty Heroes®
Hi Yerah, Thank you for sharing your experience with the Aura Phyto Brightening Serum. We are so happy that we were able to help you discover this product with our May Discovery : )