Join Now
Floral Tonic
"Simple, effective, and soothing. "
- Gitanjali D.
Designed to bestow a feeling of refreshment and toning to skin post-cleanse, Inlight Beauty Floral Tonic is gentle enough for even the most sensitive skin types. Made with rose, chamomile, and lavender flower waters, this delicate face mist offers a cooling sensation and a hit of moisturization to clean skin. Free from alcohol, it won't leave skin feeling dry or irritated, perfect for those experiencing irritation or inflammation. Agave leaf extract lends a feeling of healing and support to all skin types, leaving the complexion looking healthy and youthful. The ideal multitasker for any beauty kit with a divine floral scent.
HOW TO USE IT
Apply a splash of tonic to a cotton pad or fingertips and press directly onto face, neck, and around eyes. This gentle tonic may be used daily to tone skin, remove cleansers or facial masks, or as a preparation for further skincare treatments, like facial oil, serum, and moisturizer.
INGREDIENTS
Superpower Ingredients
Chamomile, Lavender, Rose
Full Ingredient List
Rosa Damascena (Rose) Flower Water*, Anthemis Nobilis (Roman Chamomille) Flower Water*, Lavandula Angustifolia (Lavender) Flower Water*, Agave Sap Leaf Extract*, Citrus Paradisi (Grapefruit) Seed Extract*
*Organic
ABOUT THIS BRAND
Inlight skincare combines ancient alchemy and modern science techniques to maximize the energy and beauty of each ingredient, bringing beauty to life. Dr. Spiezia's patented bio-lipophilic matrix is at the heart of every skincare formulation. Research, alchemy, and nature inspire and combine to create this unique oil blend, developed to give back to the skin the essential natural elements it needs to be nourished and regenerated. It also aids the skin's biochemical, physiological, and immune processes, in turn encouraging the skin's exchanging, absorbing, and detox activities. Each Inlight beauty product is represented by an alchemic symbol. As is well known, all matter is surrounded by its own vibrational energy, so every Inlight alchemic symbol is the visual expression of the product's unique, vibrational "dance".
Reviews
Customer Reviews
Write a Review
Ask a Question
08/10/2022
Jacklyn H.

United States
Great Value!
I use this on a cotton pad after my oil cleanser to take off any residue (I use cleansers that do not emulsify) and it works great. For the amount you get, it's a great value. And the ingredients are simple but efficacious. :)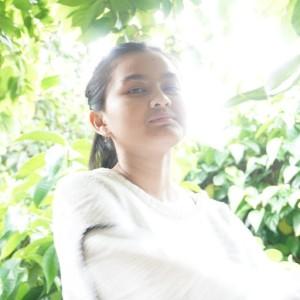 RS
06/05/2022
Radouan S.

United States
Refreshing and Soothing
Not necessarily anything special but I can imagine how I can keep repurchasing this. It's a lovely mix of soothing hydrosols and the price for the 200ml size is a great value. At first, without it being a spray, it would waste too much product but the pour it onto a cotton application actually feels very soothing especially on the tired eyes.
06/06/2022
Beauty Heroes®
Thank you for sharing your thoughts on the Inlight Floral Tonic with us! We are glad you are enjoying!
Love this multiuse
I really love this product. No hyaluronic acid or unnecessary ingredients. Simple, effective, and soothing. I like to use all over after washing my face. I like to pour it into my hand and pat into my face without wasting on a cotton round. I also use to mix with Ayuna Velo to make an emulsion, which for me stops it from pilling. Dries quickly into skin, but leaves skin hydrated.