Join Now
Copious Body Serum

"The balm dot com. This serum is SO GOOD!"
- Christine
Copius Body Serum by KHUS+KHUS provides an array of Ayurvedic + Western holistic herbalism in one bottle for a sensation of healing for the body and mind. This serum reduces feelings of pain and inflammation in the body, and promotes a sense of relaxation and rejuvenation.
HOW TO USE IT
Apply liberally to body, long strokes toward the heart. Can be reapplied throughout the day as desired.
INGREDIENTS
Superpower Ingredients
Ashwagandha, Black Cumin Seed, Frankincense, Hemp, Lavender, Nettle, Myrrh, Olive
Full Ingredient List
Cannabis Sativa Oil (Hemp)*, Olea Europaea Oil (Olive Oil)*, Nigella Sativa Oil (Black Cumin Seed Oil)*, Camellia Oleifera (Camellia)*, Commiphora Myrrha (Myrrh)*, Boswellia Sacra (Frankincense)*, Nardostachys Jatamansi (Indian Spikenard)*, L.Angustifolia (Lavender)*, Cannabis Sativa (Hemp), Withania Somnifera (Ashwagandha)*, Urtica Dioica (Nettle)*, G.Glabra (Licorice)*, Vitamin E Mixed Tocopherols Non-Gmo Sourced
*Organic
ABOUT THIS BRAND
After 5+ years of travel, study and practice, Kristi Blustein earned certifications as an Ayurvedic Health Practitioner, Master Herbalist, Aromatherapist, and Yoga Teacher for good measure. But her 'aha' moment came later, during her morning Abhyanga routine. A lightbulb switched on and she saw how it was all connected through Ayurveda, the foundation to building and strengthening our immunity shield.
Kristi's unconventional interpretation of plant medicine led her to create KHUS + KHUS Modern Herbal Fusion, a unified, holistic skincare line of hybrid philosophies, rooted in the fundamental belief that botanicals work within the body through the bloodstream and nervous system to deliver specific results, as well as broad benefits. Unique plant combinations are KHUS + KHUS' signature, resulting in aromatic and textural profiles that are completely unique. An expert by anyone's standards, Kristi is guided by her motto: 'love is the healing force, plants are the vehicles.'
Reviews
Customer Reviews
Write a Review
Ask a Question
CBD therapeutics for healthier joints!
I love this serum so much my mother and I keep an extra bottle on back up for our chronic joint pain. It's an almost immediate pain reliever for my acute dislocations, and I've done several full body massages with this after hard yoga practices and literally felt like a million bucks! We'll defiantly be life long users, thank you so much Kristi for this healing formulation!
the BALM dot com
This serum is SO GOOD! I highly recommend it if you do and kind of strenuous workouts, it soothes and recovers muscles like no other! It is also intensely hydrating and my skin soaks it up like a delicious moisture blanket. I notice a major difference since incorporating this product into my bedtime routine. I popped the roller ball off though because i lather it on! I give myself a little mini massage and wake up with fewer achy muscles. I look forward to trying more Khus Khus products, thank you Beauty Heroes!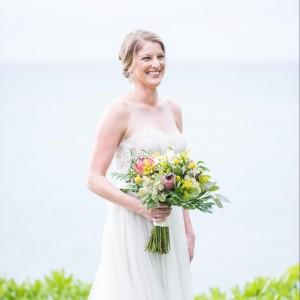 LH
06/15/2021
Lauren H.

United States
Favorite body oil
I use this as a body oil. I have incredibly sensitive skin made worse by a medical condition and am prone to all types of rashes, even from clean beauty products. This oil has been my skin's salvation, especially after sugaring (a more natural method of hair removal). It keeps my skin hydrated. Often times, body oils will make my skin red and itchy. Not this one! It's my absolute favorite. I wish Beauty Heroes carried the larger size bottle!
06/18/2021
Beauty Heroes®
Hi Lauren, Thank you for sharing your experience. We are so happy to hear that this product has become a hero product for you. I will pass your feedback along about bringing in the larger size : )