Join Now
Marigold Morning Creamy Gel Cleanser
"I love the super lightweight, yet cushy, texture of the aptly called "creamy gel" formula and wish that more brands would formulate cleansers in this texture."
- Abs
Get a head start on creating your best day ever by adding this creamy cleansing gel into your daily ritual. This formula is designed to remove impurities while rinsing away clean. Botanical extracts, plant oils and humectants cleanse, condition, and help hydrate the skin while papaya gently renews.
HOW TO USE IT
On dry skin, massage 1-2 pumps to face and neck to loosen up impurities. Lightly dampen fingers to emulsify and activate the cleanser. Use a moist towel to remove stubborn residue. Rinse with warm water.
INGREDIENTS
Superpower Ingredients
Calendula, Neroli, Papaya, Plantain Leaf, Rosemary, Sunflower
Full Ingredient List
Aloe Barbadensis (Aloe Vera) Juice*, Decyl Glucoside, Helianthus Annuus (Sunflower) Seed Oil*, Sodium Lauroyl Lactylate, Vegetable Glycerine, Propanediol, Sodium Alginate (Algin), Sodium Hyaluronate (Hyaluronic Acid), Papain (Papaya) Extract, Extracts of: [Calendula Officinalis (Calendula) Flowers*, Matricaria Chamomilla (German Chamomile) Flowers*, Symphytum Uplandicum (Comfrey) Leaf*, Lavandula Angustifolia (Lavender) Flowers*, Melissa Officinalis (Lemon Balm) Leaf*, Plantago Major (Plantain) Leaf*, Rosa Damascena (Rose) Flowers*, Achillea Millefolium (Yarrow) Leaf*], Sorbitan Laurate, Polyglyceryl-4 Laurate, Dilauryl Citrate, Gluconolactone + Sodium Benzoate, Sodium Citrate, Xanthan Gum, Citrus Paradisi Macfad (Grapefruit) Oil*, Allantoin, Potassium Sorbate, Pelargonium* x Asperum (Geranium) Oil, Citrus Aurantium (Neroli) Oil*, Rosmarinus Officinalis CT Cineole (Rosemary) Oil* *Organic
ABOUT THIS BRAND
Free + True harnesses the planet's most potent botanicals and marries them with clean science to bring effortless and effective skincare. One simple, universal AM and PM natural skin care routine frees you from time-consuming rituals. Created by Tami Blake, a licensed esthetician and certified cosmetics formulator, Free + True is inspired by her active lifestyle and quest to master simple, clean, and effective formulas. Free + True is based in Northern California and uses primarily locally grown botanicals boosted with clean active ingredients. Each skin care product in the collection is formulated, tested and approved by her team of dedicated estheticians.
Reviews
Customer Reviews
Write a Review
Ask a Question
04/15/2021
Sharmine

United States
Fresh Morning Cleanse
I use the cleanser as a follow-up to my morning cleansing balm (double cleanse). It has a lovely citrusy & refreshing scent & feel. For reference, I'm mixed race in my 40s with sensitive combination skin.
04/23/2021
Beauty Heroes®
Hi Sharmine, We are so happy to hear that the Marigold Morning Creamy Gel Cleanser has become a part of your morning routine. Thanks for sharing!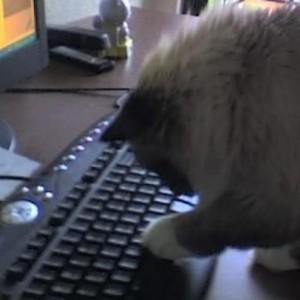 TF
07/03/2021
Tamara F.

United States
Great Enzymatic Cleanser
I really love the soft scent and texture of this cleanser. Because enzymatic products can dry out my already dry skin, I don't use this every day, but two or three times a week as a second cleanse works well.
07/15/2022
Abs

United States
Instant Smoothness.
I have to admit, when first trying this product I was a bit wary of its exfoliating properties (papaya enzymes) as many cleansers and other products that use this ingredient were instantly drying to my skin and then went on to leave much irritation if I braved using the item for a long time. Not so with this, The papaya is very mild and with this being a very easy-to-rinse formula, I feel that there is next to no chance of accidentally leaving the product on too long and having it overdo its resurfacing job. My skin is left instead of feeling instantly dry, instantly smooth and soft, and the breakout and congestion I was having when I first began using the product really healed quickly within a few days of twice daily cleanses with this. I love the super lightweight, yet cushy, texture of the aptly called "creamy gel" formula and wish that more brands would formulate cleansers in this texture. It is the perfect combination where try gels can feel either too sticky or sometimes drying and balms and creamy cleansers may feel too thick and hard to spread or rinse completely. This texture, on the other hand, is perfect. The one thing I don't love is the scent. Most of the time citrus scents are not my favorite, and while I'm happy this isn't strong at all, the bitter orange scent (probably with some hints of the papaya in there too) is just not something I love. But overall, I really like this cleanser.