Join Now
B.S. Free Grapefruit Deodorant Cream
Meow Meow Tweet's Baking Soda Free Deodorant Cream is a great daily use deodorant to address signs of underarm odor (that is suitable for pregnant and nursing women) - perfect for those with sensitive skin. Because it is formulated with no baking soda or clay, the recipe uses Magnesium and Arrowroot Powder to diminish signs of moisture and odor. Skin is left feeling soothed, conditioned, and nourished by natural plant oils and butters, and a potent blend of essential oils keep skin smelling fresh all day long. We'd like you to know that this, and all zero waste, natural deodorant formulas, contain oils that could potentially transfer and stain some fabrics. Please be mindful when applying and wearing with delicate fabrics.
HOW TO USE IT
Gently rub pea-sized amount into each armpit with your fingertips.
INGREDIENTS
Superpower Ingredients
Arrowroot, Bergamot, Coconut, Jojoba, Shea Butter
Full Ingredient List
Manihot Esculenta* (Arrowroot), Root Powder, Magnesium Hydroxide, Cocos Nucifera (Coconut) Oil*, Butyrospermum Parkii (Shea) Fruit Butter*, Simmondsia Chinensis (Jojoba) Oil*, Euphorbia Cerifera (Candelilla) Wax, Citrus Paradisi* (Grapefruit), Citrus Limon* (Lemon), Citrus Sinensis* (Sweet Orange), Citrus Bergamia (Bergamot FCF) Essential Oils
*Organic
ABOUT THIS BRAND
Meow Meow Tweet is a small-batch skincare company 
that creates vegan products with pure, 
all-natural, and organic ingredients. Co-founders Tara and Jeff develop all of our goods as if they were modern culinary dishes, from the sourcing of ingredients to the beautifully scented, healthful, and efficacious final products. As makers and purveyors, they hope to encourage small changes in our lives through the physical, emotional, and ecological healthfulness of their products for the face and body.
Reviews
Customer Reviews
Write a Review
Ask a Question
07/29/2021
ayelet h.

Israel
NICE
Nice texture and smell . If you have strong sweet its not do the job.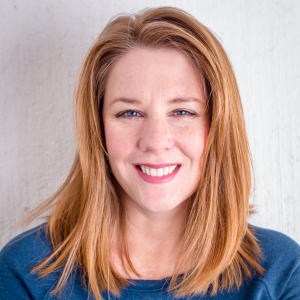 S
10/10/2022
Shae

United States
Exceeded Expectations
I've been using the stick version of this deo for a couple of years now. Recently, I've been trying to reduce my spending so tried another brand that was half the price. That didn't work out so thought I would pop this cream version into my cart since I was placing an order anyway. I had been avoiding a cream deo in the past because I thought it would be a pain and messy to use, but I was wrong. Overall, using the cream version only takes about 10-20 seconds longer than the stick, and I'm finding there are many benefits to a deodorant that you have to rub thoroughly into your skin: less messy, slightly more effective, and no residue or stains on my clothing. In addition, this version is the same price as the stick, but it has 2.4 oz instead of 1.8 oz, so you do save some money in the long run. (By the way, I live in the desert and have found this works well for me in the heat.) If you're new to using clean deos I do recommend one thing when switching from conventional, and that is (unless you have a bad reaction) it's imperative you give the brand you've chosen at least a month of using it as your sole deodorant. Your body needs time to adjust for it to be at full effect. If you need to try a different brand, follow the one month/one deo rule again. It can be a process, and it took me a while to find one that works really well for me, but it was worth it.