Join Now
Bar Soap

When the ingredients are this good, you only need one. Introducing Ingredients® Bar Soap, an ultra-pure body bar made from 100% saponified certified organic olive oil from the oldest heirloom trees in the Mediterranean. Hand poured, cut and carefully cured using ancient soap-making methods with over 400 years of tradition, this artisanal soap melts onto skin as it lathers, leaving it softer than ever.
 Each bar lasts longer than traditional soap due to its high lipid concentration and careful curing, making it a highly sustainable AND luxurious way to bathe.  Rich in antioxidants and polyphenols to nourish skin while retaining moisture and supporting elasticity.
HOW TO USE IT
Lather over entire body; rinse, live, repeat. Can be used as shampoo to help control dandruff. 
INGREDIENTS
Superpower Ingredients
Olive Oil 
Full Ingredient List
Olea Europaea (Olive) Oil*
*Organic
ABOUT THIS BRAND
The objective of Ingredients
®
 is to raise the bar on purity and redefine what safe products should be about. Their definition was simple—yet not easy to achieve. The goal: products made with 100% pure plant-based ingredients that would not be diluted with water. There would be no hidden fillers or chemical preservatives. For maximum efficacy, they limited their formulas to the fewest ingredients— and delivered them in high dosages. Then they did something radically transparent. It was something no other brand had ever done before. They printed the name of every ingredient—along with the exact percentage used—on the front of the bottles so everyone can know exactly what each product contains. It was this obsessive focus on natural plant-based ingredients that inspired the company name.
Reviews
Customer Reviews
Write a Review
Ask a Question
07/27/2023
Tori

United States
Obsessed
This bar soap is AMAZING. It's so gentle, lightly foams/suds, visually is appealing on display…and cleans so nicely. Such a subtle natural scent. It just feels like luxury on the skin. Perfect for body or face. The perfect gift for those who use a bar soap to wash their face because it's gentle and is moisturizing so won't strip the skin…the perfect swap for any bar soap! Will and have repurchased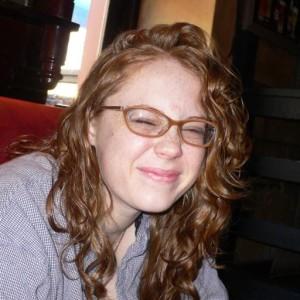 VL
05/02/2023
Veronica L.

United States
Simple luxury
Everything I've tried from this brand I love! This soap has a very gentle lather and creamy finish. I love how simple it is. It's an effective body wash but gentle enough for my face. Love!
A Simple Luxury
Simplicity at its finest. This Bar Soap provides a really nice, light and gentle lather. Nourishing without feeling too greasy and it provides a nice gentle cleanse. I also love that it is unscented but still has a nice calming aroma. Highly recommend.